Dexus, CBRE and PATRIZIA back fresh proptech funding wave
Author – Larry Schlesinger – the Australian Financial Review 10/06/2020
The COVID-19 pandemic is driving a fresh wave of proptech funding from large institutional investors as landlords seek new ways to bring tenants safely back into office, retail and industrial buildings.
Among those raising capital, proptech investment firm Taronga Group is well on its way to securing its target of $100 million in fresh capital for its RealTech Ventures Fund after securing investment from ASX-listed office giant Dexus, global real estate firm CBRE and Frankfurt-listed real estate investment manager PATRIZIA AG.
The minimum investment in the fund is $10 million.
Dexus, which is grappling with the challenge of bringing tenants safely back into its high-rise office towers, has also taken a minority stake in Taronga Group itself – led by former Mirvac head of capital Jonathan Hannam and investment banker Avi Naidu.
Dexus chief executive Darren Steinberg said COVID-19 had accelerated the demand and need for technology and innovation to deliver enhancements to buildings "for the health and wellbeing of occupants in their workplaces".
"As we leverage our strategies to create more healthy buildings, our investment into the fund and Taronga platform will enable us to secure first-mover advantage on next generation technology solutions," Mr Steinberg said.
A spokesman for Taronga said there were now more than 10 global investors in late stages of due diligence for its new funding round, including real estate investment groups from Singapore, listed property companies in Hong Kong, conglomerates from Japan, several sovereign wealth funds, as well as pension and superannuation groups from Australia, Canada and the Netherlands.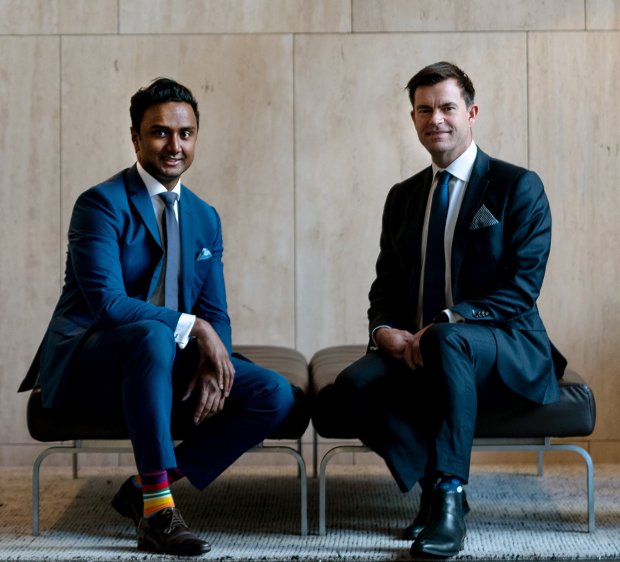 "After the initial shock of COVID-19, there is now a massive surge of investor interest in technologies for the sector, as leading institutions look to further differentiate their assets and streamline operations in a post-COVID world," Mr Naidu said.
"With new technology applications taking advantage of the forced structural changes to the sector, we are seeing significant investment opportunities for technologies impacting sectors such as office, retail and logistics."
Taronga's RealTech Ventures Fund has already backed 10 proptech solutions covering sustainability, construction technology, mobility and, more recently, tenant health and wellbeing.
Another start-up to secure fresh investment is property management tool :Different, which raised $7.1 million in a Series A funding round last month led by venture capital firm PieLAB, alongside Financial Review Rich Lister Tim Roberts' Warburton Group, Spring Capital and Daniel Petre's AirTree.
Another property management disrupter, Yabonza, recently secured former Mirvac chief operating officer and Australian Rugby Union CEO Gary Flowers as its chairman.
In the residential investment space, tech player Lakeba supported a fresh $7 million capital raise for fractional ownership platform Bricklet, which has the support, in the form of minority stakes, of Stockland and Mirvac. The platform is expanding from new-build investments to mortgaged properties.
Peter Galante, chief operating officer for CBRE property management in Australia & New Zealand, said buildings that had invested early in proptech were reaping the benefits during the pandemic, and "demonstrating the power of connected buildings, and providing remote operation and valuable usage data".
While in the past few months, investors had focused more on occupant safety, rental collections and reduced occupancy, and away from capital expenditure, including proptech investment, this was expected to change as occupants increasingly embrace flexibility and remote working and investors shift their offerings to meet the changing demands of customers.
"We expect the proptech industry will expedite developments to assist in new ways of working in order to capitalise on developing trends," Mr Galante said
"We've already seen this happening with our own tenant engagement app, Host Connect, which is focusing on how to return people to the workplace safely."
Author – Larry Schlesinger